How Window Tints Help in the Winter Too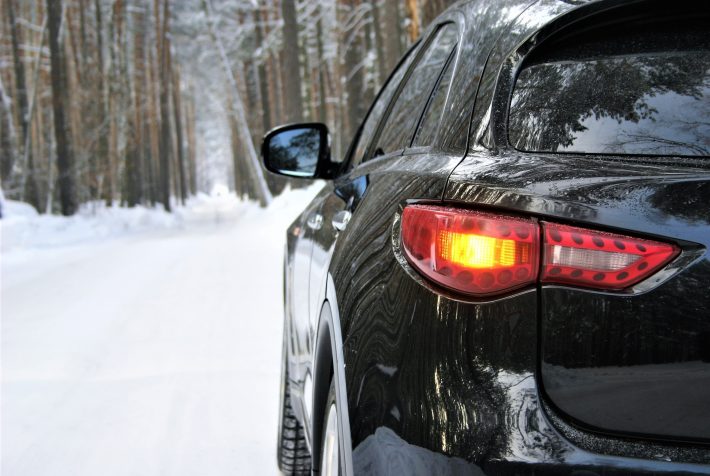 Window tints have some obvious benefits right out the gate. First, vehicle window tints look amazing—it's a fact. In addition, tint film helps reduce the heat in your car's interior as well as filter out harmful UV rays. What most folks don't realize is another huge benefit to vehicle window tints is a reduction in sun glare. And in the winter, sun glare reduction is a big help.
What is Sun Glare?
Sun glare is exactly what is sounds like. It's a blast of sunlight bouncing off reflective surfaces such as a window's window, a building window, road signs, etc. This sun glare is quite painful. When sun glare hits the eyes, it can lead to a lot of dangerous and uncomfortable situations which we will get into later.
Why is Sun Glare so Much Worse in the Winter?
What is the deal with sun glare being so bad in the winter? Sun glare is a problem year-round, but what about the colder seasons leads to an obvious increase in sun glare? Here are some of the main reasons:
Less leaves on the trees. With less leaves on trees we have less shade in the winter and less objects to block out the sunlight.
The angle of the sun. The way our Earth moves around the sun moves the sun is lower in the sky in the colder months. The sun being lower in the sky means it's closer to our line of sight while driving. This change in angle creates an increase in sun glare.
A change in Daylight Saving Time. With the change in Daylight Saving Time, we will be exposed to a new angle of the sun. This also, typically, means if you're driving west or east during part of your work commute you will notice the sun more in your field of vision.
Snow reflects sunlight. White snow creates a brighter backdrop all around. This makes our world a little brighter as well. In addition, because snow reflects sunlight, it leads to an increase in sun glare during the snowy season.
The Dangers of Sun Glare
Sun glare is so dangerous because of where it can happen: while we're driving. A sudden blast of sun glare can cause temporary blindness—you've probably experienced this before. This leads to unsafe driving conditions and an increased chance of accidents. Sun glare can also focus the sunlight in unhealthy ways which can lead to damage to our eyes, skin, and property.
How Can I Reduce Sun Glare in my Car?
Sun glare in a car is reduced using window tint and window film. You will notice most of the sun glare in three places in your vehicle: out your windshield, through the front side mirrors, and in your rear-view mirrors. Here are the various tint and vehicle film solutions you can use for each situation:
Reduce Sun Glare in Windshield by using a clear window film such as the AIR Blue window film offered by LLumar.
Reduce Sun Glare in Side Windows by using a window tint film such as the LLumar FormulaOne window tint.
Reduce Sun Glare in Rearview Mirrors by using a window film such as the KDX anti-glare window film.
For more on sun glare reduction in your vehicle, get in touch with your local vehicle window tinting experts. Here at AP Tinting, we are the area's leading vehicle window tint company in Maryland, servicing clients in Maryland and Virginia with a variety of top-quality window film products.
Tell us a little about your project...
Don't be afraid to tell us about your timeline and budget. We are straightforward about our products and pricing and knowing where you are coming from helps us hit the target.